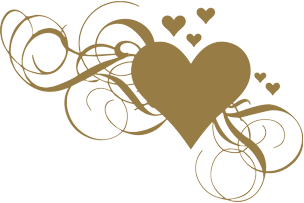 SB Wedding services
Nottingham
Turning Dreams Into Reality since
2004
Your One Stop Experience.

Where Magical Moments: Are just a click away.

Welcome to SB Weddings, where we take stress and strain of your wedding away, with our variety of services integrating to help with a "one stop shop" concept.

By combining services, not only do we prevent all the running around looking for one thing after another, we can also help you budget your finances, understanding that a dream wedding does not have to involve "nightmare" prices.

Established since 2004, we have a good understanding of the needs of the modern or traditional wedding day.

Please look at our services and pricing.

Payment schemes available.

You can have that dream wedding.

Grace 1959 Austin Princess

All quotes are free and your enquiry is welcome, we feel you will be very surprised to find you can afford your dream wedding.

E-mail us; info@sbweddings.co.uk

Real comments from real people

Please note: Due to our pricing structure we find ourselves very busy, with enquiries,

To this end we will only hold a provisional booking for three weeks before releasing that date back to the calendar.

Without firm confirmation of returned paperwork and deposits we can not be held responsible for the loss of your date.

In addition to this, if we do not receive your completed paperwork two weeks prior to your date, or your payment a minimum of one week, we will assume the booking cancelled, any deposits will be lost, and the date will be free for other interested parties.

Print Trees

Framed or box Canvas

unique artist produced

in place of your guest book

Ever wondered what to do with all your cards or gift vouchers?

Hire the only machine available in the nottingham area

All your balloon needs.

Qualatex certificated.

corporate, wedding, party

or individual balloons.

Just for fun

A bride some guns

and an outlaw!

Classic Car Repairs & Servicing

take advantage of our experience

Visit us at our purpose designed offices

Find us on facebook

@WeddingsSB

surcharge will be added

All bookings are taken in conjunction with our printed terms and conditions stated on booking forms,

a detailed copy of full terms available on request.

Any items not paid for will not be supplied

The onus is on the client to ensure acurate paperwork pertaining to all details of their event are on file with ourselves.

we will only supply exact requests.

Any complaints must be brought to our attention on the day of the event.

We reserve the right to cancel any bookings if original dates are changed.

We also reserve the right to pursue breach of contract if we can-not re-book a date and a cancelled booking leaves our diary empty.

This is in addition to all other terms and conditions

Last updated 19th March 2013

Copyright ® 2008-2013 SBWeddings.co.uk

wedding cars nottingham. wedding cars clifton. crusader wedding cars. chocolate fountain nottingham. wedding photography nottingham.rolls royce wedding car. Pucker Powder

7-2-2013 update

We provide one or all of the following for your special day, keeping our costs down and in the process reducing yours.

Classic, modern, hard & soft top,

Classic, reportage, formal or informal, full digital service. Albums or Storybooks

Why? Why not! The ultimate commitment to your spouse, full photo shoot day package.

Sumptuous amounts of warm flowing Belgian chocolate.

Candy Bar:Candy Cart

Need to keep the children entertained? Heaps of sweets and candy to tuck into.

Classic design, or the latest cup cake pyramids.

Disco's with live entertainment & interactive staff. Utilising the latest equipment, with a huge song database. Available with or without Karaoke

Hair and Make-up

Theme Party Nights

Name your theme and we do the rest

Using the highest quality flowers available to bring your bouquets to life.

Full design & supply,

Stunning bespoke decorating.

Top names

For hire or sale

Custom Tiaras:

Hand made, totally unique,

one off designs.

Bespoke invitation cards, custom made to your colour scheme, each set unique.

Add the WOW factor to your room with our chair cover hire.

Tablecloth & napkin hire, quality plain & ivy leaf cotton.

Looking for a Hog Roast?

You will not go wrong with

Tony & David @

Pork-of-the-town.

click the picture to visit them.

Please note;

Photography supplied on memory stick is

"as out of the camera"

we do not enhance outside wedding albums.

We apologise for the extra terms but we are finding our good nature abused.

weddings clifton. wedding decorators nottingham. nottingham weddings. classic wedding cars. classic wedding cars nottingham. wedding planners nottingham.